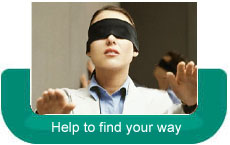 User Guides
Have a special need, interest, profession, or hobby? Our online guides provide helpful information to get you started and recommendations of programs to try.


New Users

Step 1: Downloading

Our products feature free 30-day trials so you can try before you buy.

PALMOS Devices:
The programs and documentation are stored as compressed .ZIP files, which you must decompress after downloading. Visit our Downloads Page for a quick list of programs and tools for opening .ZIP files.

WINDOWS MOBILE devices:
The programs and documentation are stored in as a .CAB (cabinet) file.

Step 2: Installing

PALMOS Devices:
After opening the .ZIP files, install them using the Palm Install Tool (in the Palm Desktop) or double-clicking our TPSETUP automatic installer if you are running Windows. Then HotSync to transfer the program(s) to your handheld.

WINDOWS MOBILE devices:
Connect and synchronize your handheld with ActiveSync, then click on the 'Explore' button on the ActiveSync window. Drag the .CAB file into this window to transfer it to the handheld. Finally, open up File Explorer on the handheld and navigate to the 'My Documents' folder. Select the CAB file to install it.

Step 3: Purchasing

If you want to keep a program beyond the 30-day trial, purchase a Registration Key, which also turns off registration reminders. The Registration Key you'll receive is uniquely keyed to your HotSync/Device User Name of your handheld, which you'll need to provide us when checking out.

Recommended Programs


TealEcho

On devices with traditional (non-virtual) Graffiti writing areas, text entry can sometimes be a frustrating process. TealEcho makes this process easier and improves recognition by letting you see your text as you write.

TealSafe

Store all your passwords, credit card numbers, calling cards, and other sensitive information in an encrypted database, safe from prying eyes.



Health Care Professionals

Many medical doctors and other health care professionals use TealPoint products as invaluable tools in their practices.

Recommended Programs


TealLock Corporate Edition

TealLock Corporate Edition enhances a handheld's security framework with encrypted, password-protected data protection, and is an ideal part of a health care organization's HIPAA compliance program.

TealDoc

TealDoc, the enhanced reader for Standard PalmOS Doc files, provides access to hundreds of free medical reference texts available online, a sample of which are included in our document library. Available documents include ICD9 Codes, Lab Test Interpretations, and Medical Lab Value References. Find these and more at memoware.com

TealInfo

TealInfo is advanced reference product that supports interactive documents called "folios" that support categories, images, lists, and pages. Our folio library includes many free and sample medical folios, including Lab Values, ATLS Shock Categories, RSI Drug Dosages, and Pediatric Vitals references.



Consultant/Legal

Consultants, contractors, and customers in the legal profession use TealPoint products to help them organize their schedules and finances.

Recommended Programs


TealTracker

TealTracker keeps a record of your time, mileage and expenses, mission critical to contractors, lawyers, and others who bill multiple clients by the hour. Got a quick phone call? No problem. More than just a logging program, TealTracker has an interface designed to let you quickly change tasks and clients without skipping a beat or your train of thought.

TealBackup

What would your business be without your client lists, notes, and references? What if you're miles away from your PC. TealBackup keeps them, and your livelihood safe by letting you back them up anytime to a SD card or memory stick.



Science / Engineering

Recommended Programs


TealInfo

The TealInfo folios library contains numerous handy references and calculators for engineers and people employed in scientific fields. Titles include Periodic Tables of Elements, Standard Gasket Sizes, Resistor Calcularo, Tube and Hose Fittings, and many more.



Faith / Inspirational

Recommended Programs


TealInfo

In addition to hundreds of other titles, TealInfo provides access to numerous religious and inspirational documents to help you on your journey, a sample of which are included in our folios library. Available folios include Tap Prayer, Christian Radio Station Guide, Old Testament, and I Ching Guides.



Creative Arts

Do you have an artistic side to you? Our graphics applications may be of particular interest.

Recommended Programs


TealPaint

TealPaint is the premier PalmOS paint and sketch application. Featuring advanced features such as layers, unlimited image size, and a full suite of tools, it's sure to free the artist within. Visit our Art Gallery to see what fellow customers have done.

TealMovie

A full multimedia system, TealMovie lets you convert AVI and Quicktime movies to handheld-compatible format for viewing on your handheld with synchronized sound. Carry your family movies or video portfolio around with you, or just browse the content available in our Movie Library.



Computing / IT

Recommended Programs


TealInfo

TealInfo provides access to countless informational reference tools, including numerous technical works designed for the computer saavy and IT professionals. Available titles found in our folios library include TCP/IP codes, Netware Login Scripts, BIOS Post Error Codes, Computer Pinouts, and many more.

TealScript

TealScript replaces the Graffiti text recognition with a system you can tweak to your heart's content. Not only can it restore Graffiti-1 style strokes to a Graffiti-2 system, but you can add, modify, or delete strokes at will to create your on personal "perfected" library of strokes.



Sales

Recommended Programs


TealAuto

Use TealAuto to log and track your auto mileage, service, and expenses. Maintain multiple accounts for an unlimited number of clients, and even split any single expense between up to three different clients in percentages you choose. When done, generate summary reports you can export to the Palm Desktop or graph on the handheld itself.

TealPhone

Keep track of sales contacts and leads with TealPhone, the improved address book, which includes large number displays, switchable sorting order, and integrated phone dialing.